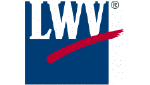 Action Guide
March 7, 2000
LEAGUE OF WOMEN VOTERS OF CALIFORNIA
SUPPORTS Proposition 12 — Safe Neighborhood Parks, Clean Water, Clean Air, and Coastal Protection Bond Act of 2000 (the Villaraigosa-Keeley Act)
---
DESCRIPTION
This bond measure will allow the state to sell $2.1 billion of general obligation bonds to provide funding for a wide variety of projects. These include acquisition, development, and protection of recreational, cultural and natural areas to: (1) protect land around lakes, rivers, streams and the coast to improve water quality and ensure safe drinking water; (2) protect forests and plant trees to improve air quality; (3) preserve open space and farmland threatened by unplanned development; (4) protect wildlife habitats; and (5) repair and improve the safety of state and neighborhood parks.
About $940 million of the bond money would be granted to local governments for recreational areas, community centers, cultural areas, environmental improvement projects, farmland protection, and urban forestry programs. The remaining $1.16 billion would be used by the state for recreational, cultural and natural areas of statewide significance.
Money to pay the principal and interest on the bonds would be appropriated from the state General Fund. According to the Legislative Analyst the cost to the state would be $3.6 billion over 25 years to repay the bonds, with an average cost of about $144 million per year. Operating costs for state and local parks would potentially be in the tens of millions of dollars annually, but these costs may be partly offset by revenues, such as entrance fees.
BACKGROUND
This bond measure was passed by a two-thirds vote in each house of the Legislature and signed by the Governor. In past years, the state has used funds from previous bond issues to purchase, protect, and improve recreational areas (such as parks and beaches), cultural areas (such as historic buildings and museums), and natural areas (such as wilderness trails, wildlife habitat, and coastal resources). The state has also provided money to local governments for similar purposes.
In the past 25 years, voters have approved about $1.9 billion of general obligation bonds for these purposes. The last park bond approved by the voters was an initiative measure in 1988. Park bond measures put on the ballot by the legislature in 1990 and by initiative in 1994 failed passage. As of June 1999, all but about $18 million of the bonds authorized by previous bond acts had been spent or committed to specific projects.
IMPORTANT POINTS
Passage of Proposition 12 will help reinvest in protecting California's environment by making park, coastal, river and wildlife funding a priority for the state. Since 1990, no significant new funds have been available to acquire new open space, parkland, wildlife habitat, or other natural lands.

The preservation of California's open space and agricultural land directly benefits each Californian and our economy.

The measure will assure a positive legacy not only our children, but for future generations by providing parks, natural lands, clean beaches, safe environments and a better quality of life.
Cities and counties will have funds to make neighborhood parks safer for children and families and provide youth with positive recreational alternatives to gangs, drugs and violence.

Proposition 12 will help promote water quality by keeping our coast, bays, beaches and rivers free from toxic wastes. It will also help reduce air pollution and improve air quality by providing for tree planting in our communities and by protecting forests that purify our air.

Accelerating land values over the last three decades would have put many significant opportunities beyond the state's reach if the voters had not been willing to authorize bond financing.

Bond financing is a way of assuring that the State Park System expands to meet demands created by California's population growth.

Annual audits, public hearings, and citizen review will provide public input and safeguards to ensure that all funds are spent wisely and as promised.
SUPPORTERS
Signing ballot arguments for:

---

OPPONENTS
Signing ballot arguments against:

---

Robert Stephens, Chair
National Audubon Society, California

Assembly Speaker Antonio Villaraigosa
Chair, Californians for Safe Parks

Allan Zaremberg, President
California Chamber of Commerce

Ray Haynes
California Senator

Brett Granlund
California Assemblyman

Lewis K. Uhler, President
The National Tax Limitation Committee
The rebuttal to the opposition arguments was signed by Gail Dryden, President, League of Women Voters of California; Jacqueline Antee, State President, American Association of Retired Persons; and Larry McCarthy, President, California Taxpayers' Association.
Other supporters mentioned in the ballot arguments include National Wildlife Federation, California Organization of Police and Sheriffs, National Parks and Conservation Association, Congress of California Seniors, Sierra Club, Clean Water Action, Coalition for Clean Air, State Treasurer Philip Angelides, and Governor Gray Davis.
RESOURCES
Bryan Blum, Californians for Safe Neighborhood Parks and Clean Water, 916-313-4538, email blum@safeparks.org, www.parks2000.org
SPECIFIC PROJECTS FUNDED BY PROPOSITION 12
$940 million would be used for grants to local governments and nonprofit groups as follows:
$388 million for local recreation areas would be based on the population of a city, county, or park district
$200 million would be allotted -- $138 million to urban areas, $28 million to large urban areas (cities with over 300,000 population and counties or park districts with over 1,000,000 population), $34 million to urban or rural areas based on need
$102.5 million to local agencies for various recreational, cultural and natural area uses
$100 million for recreational areas, youth centers, and environmental improvement projects benefiting youth in areas of significant poverty
$71.5 million for recreational and cultural areas (including zoos and aquariums) in urban areas
$25 million for farmland protection
$15 million to nonprofit groups that serve disadvantaged youth for soccer and baseball facilities
$15 million to San Francisco for improvements at Golden Gate Park
$10 million for urban forestry programs
$7 million for playground accessibility improvements using recycled materials
$2 million to Alameda County for Camp Arroyo
$2 million for conservation, water recycling, and recreation in Sonoma County
$1 million for community centers in Galt, Gilroy, and San Benito County
$1 million for a wild animal rehabilitation center in the San Bernardino Mountains.
The remaining $1.16 billion would be used by the state for recreational, cultural and natural areas of statewide significance as follows:
$525 million to buy or renovate recreational areas
$355 million to acquire and preserve natural areas
$277.5 million to acquire and preserve fish and wildlife habitat
$2.5 million to pay the California Conservation Corps for work on projects funded by this proposition.
---
Return to Action Guide Summary, March 2000. On what other propositions is the League recommending a vote?
Go to LWVCEF's Nonpartisan Proposition Analyses.
Go find information about candidates and measures on your ballot at Smart Voter.
Go to LWVC Home Page.
---
The League of Women Voters is always nonpartisan: It does not support or oppose candidates or political parties. However, we are political because we support and oppose legislation, lobby legislators and take stands on ballot measures.
© Copyright 2000. League of Women Voters of California.