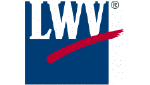 Action Guide
March 7, 2000
LEAGUE OF WOMEN VOTERS OF CALIFORNIA
SUPPORTS Proposition 14 — California Reading and Literacy Improvement and Public Library Construction and Renovation Bond Act of 2000
---
DESCRIPTION
This bond measure allows the state to issue $350 million dollars of general obligation bonds for the construction and renovation of public library facilities. The state will use these funds to provide grants to local governments to: (1) build new libraries; (2) acquire sites; (3) expand or renovate existing libraries or other facilities for conversion to public libraries; (4) furnish and equip facilities funded under this program to make them fully operational; (5) pay fees to architects, engineers, and other professionals to plan or execute the project. The funds cannot be used for books and library materials, certain administrative costs, costs related to financing the project, ongoing operational expenses for the new or renovated facility, or grant preparation.
Local agencies are eligible to apply to the state for grants of $50,000 to $20 million. Local agencies are required to pay 35% of the project's cost. The measure establishes priorities for grant funds. For new libraries the state will give priority to libraries that have entered into cooperative agreements with schools districts for the joint use of facilities. For remodeling or renovation, priority will be given to projects in areas where public schools have inadequate facilities to support access to computers and other educational technology. The measure establishes a six-member state board to adopt policies for the program and to decide which local agencies will receive grants. The Senate Appropriations Committee estimates that the measure will cost the state $600 million ($350 million in principal and $250 million in interest) over 25 years at 5 percent interest.
BACKGROUND
In 1988, state voters approved Proposition 85 which provided $75 million in state bonds for library construction and renovation. This program funded 24 projects. A 1998 survey by the State Library identified 425 needed library construction/renovation projects at a cost of $2 billion. Local government budgets, due to the effects of Proposition 13 and the shift of property taxes to schools as the state addressed the economic decline of the early 1990s, have not been able to keep up with increasing service and construction needs. A small federal grant program for local library facilities ended a few years ago. Additionally, libraries are facing new demands with significant population growth and the rapid emergence of the internet. Today, many libraries do not have adequate facilities to serve diverse community needs, current facilities do not comply with Americans with Disabilities Act (ADA) or seismic standards, and the buildings are not equipped to support current information technologies.
IMPORTANT POINTS
Our public libraries are vital centers of lifelong learning and literacy. They are safe places for students to complete homework assignments and for adults to continue their learning and skill development.
California fourth grade students rank next to last on the 1998 National Assessment of Educational Progress. This bond measure is critical to strengthen our educational system.
Even though many homes have access to the internet, library visits have increased significantly. There is a growing "digital divide" between those who can afford technology and those who cannot. Libraries provide access to everyone.
Proposition 14 strengthens partnerships between schools and libraries.
Many communities have no libraries in areas of rapid population growth.
This bond measure will return money to local communities, freeing available local funds for extending hours and programs and buying books.
This bond will not fund administrative overhead, focusing instead on the vital library facility needs.
SUPPORTERS
Signing ballot argument for:

---

OPPONENTS
Signing ballot argument against:

---

Richard K. Rainey
State Senator

Deirdre W. Alpert
State Senator

Gail Dryden, President
League of Women Voters of California

Ray Haynes
State Senator

Lewis K. Uhler
The National Tax Limitation Committee

Carl McGill, President
Black Chamber of Commerce of Los Angeles County
The rebuttal to the opposition arguments was signed by Linda Crowe, President, California Library Association; Don Brown, President, California Organization of Police and Sheriffs; and Lois Wellington, President, Congress of California Seniors.
Other supporters mentioned in the ballot arguments include the California Teachers Association, and Lt. Governor Cruz Bustamante.
RESOURCES
Californians for Literacy and Community Libraries, 1800 21st Street, Suite 100, Sacramento 95814, 916-737-9331, yeson14@pacbell.net.
---
Return to Action Guide Summary, March 2000. On what other propositions is the League recommending a vote?
Go to LWVCEF's Nonpartisan Proposition Analyses.
Go find information about candidates and measures on your ballot at Smart Voter.
Go to LWVC Home Page.
---
The League of Women Voters is always nonpartisan: It does not support or oppose candidates or political parties. However, we are political because we support and oppose legislation, lobby legislators and take stands on ballot measures.
© Copyright 2000. League of Women Voters of California.