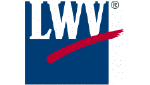 Action Guide
March 7, 2000
LEAGUE OF WOMEN VOTERS OF CALIFORNIA
OPPOSES Proposition 20 — State Lottery: Cardenas Textbook Act of 2000
Legislative Initiative Amendment
---
DESCRIPTION
Proposition 20 changes the way a portion of the annual lottery revenues is distributed to public education. It amends the initiative statute which provides for at least 34% of the total annual state lottery revenues to benefit public education. Beginning in the 1998-99 fiscal year and for each year thereafter, one-half of the growth in the share allocated to public education will be earmarked for the purchase of instructional materials in K-12 schools and community colleges. The funds are distributed on the basis of an equal amount per unit of average daily attendance. The proposition would not change the way "base" lottery revenues are allocated to public education or the way the other half of the growth money is allocated.
How the proposition would work:
The proposition uses fiscal year 1997-98 as the "base year." In that year the state allocated $780 million in lottery money to public education. The proposition's impact in any year would depend on the growth in lottery funds since 1997-98. For example, the estimated 1999-00 allocationis $867 million. The proposition's formula would result in the following: $867 million - $780 million = $87 million growth. Fifty percent of that, or $43.5 million, would be dedicated to instructional materials. The remaining $823.5 would not be affected by the proposition.
BACKGROUND
California has operated the State Lottery since 1985, with 50% of the money returned to players as prizes, a maximum of 16% used for administration, and at least 34% allocated to public education. The amount allocated to education is distributed, based on student enrollment, to K-14 (K-12 public schools and community colleges), the California State University, the University of California and Hastings College of the Law, and to specific state departments thatprovide K-14education programs. Lottery revenues are now about $2.6 billion a year. The portion allocated to education can be used for any school expenses exceptbuying property, construction of facilities and financing research.
Local school districts are responsible for providing necessary services and materials, such as teachers, facilities and instructional materials, to educate children. Instructional materials are primarily textbooks and other reading materials, but also include items such as computer software, arts and crafts supplies, and maps. The state now provides schools almost $600 million a year (about $100 per student) that must be spent on instructional materials.
IMPORTANT POINTS
There are many factors that could affect the availability and flexibility of the funds earmarked by Proposition 20, and the earmarking should be reviewed regularly to assess effectiveness or sunsetted.
The annual amount of funds dedicated to instructional materials would depend on changes in the level of lottery revenues and would not provide a consistent source of funding for textbooks, without increasing taxes or expanding the lottery.
The Department of Educationhas discouraged the funding of ongoing costs with fluctuating lottery money, but many school districts have continued to spend lottery money for such costs. Many have negotiated lottery growth for salaries, and that could create local financing problems.
SUPPORTERS
Signing the ballot argument for:

---

OPPONENTS
Signing the ballot argument against:

---

Tony Cardenas
California State Assemblymember 39th District

Nell Soto
California State Assemblymember 61st District

George R. House, Jr.
California State Assemblymember 25th District

Steve Baldwin
California State Assemblymember 17th District
The rebuttal to the supporters' arguments was signed by Wayne Johnson, President, California Teachers Association; Sandy Clifton, President, Association of California School Administrators; and Leslie DeMersseman, President, California School Boards Association.
---
Return to Action Guide Summary, March 2000. On what other propositions is the League recommending a vote?
Go to LWVCEF's Nonpartisan Proposition Analyses.
Go find information about candidates and measures on your ballot at Smart Voter.
Go to LWVC Home Page.
---
The League of Women Voters is always nonpartisan: It does not support or oppose candidates or political parties. However, we are political because we support and oppose legislation, lobby legislators and take stands on ballot measures.
© Copyright 2000. League of Women Voters of California.