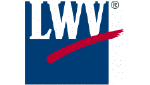 Action Guide
March 7, 2000
LEAGUE OF WOMEN VOTERS OF CALIFORNIA
OPPOSES Proposition 21 — Gang Violence and Juvenile Crime Prevention Act
Initiative Statute
---
DESCRIPTION
This initiative would make significant changes to both the juvenile and adult criminal justice systems. It would:
give prosecutors (instead of judges) the power to send many juveniles, including 14 and 15 year olds, to adult court

increase the situations in which juveniles can be tried as adults

require 16 and 17 year olds convicted in adult court to be sentenced to state prison

require that juveniles accused or convicted of certain crimes be held in local or state correctional facilities

reduce the probation options available to judges and probation officers and make it much easier for juveniles on probation to be incarcerated in secure facilities for noncriminal probation violations

-- prohibits "informal" probation for any juvenile offender committing a felony

reduce confidentiality protections for juvenile offenders

-- prohibits sealing of certain juvenile records; requires state Department of Justice to keep criminal records for all juvenile felons; allows increased disclosure of juveniles' names on arrest in specified situations

increase penalties for gang-related crimes and create a death penalty for certain gang offenses

require convicted gang members to register with local law enforcement agencies, even if the offense was a misdemeanor

increase criminal penalties for certain serious and violent offenses

extend the adult "Three Strikes" laws, adding longer sentences and life terms for new offenses.
The measure provides inadequate protections for juveniles accused of crimes, such as requirements of evidence of gang participation. The measure provides no funds to support the huge costs it imposes on state and local government.
BACKGROUND
Proposition 21 originated as a legislative package supported by former Governor Wilson and proposed by district attorneys. Critics of the proposal have noted that it was developed without the input of probation officers, judges, school authorities, youth service agencies, community groups and others that deal with the problems of children and violence. When it was rejected by the Legislature in 1998, Wilson sponsored an initiative drive to put the measure on the ballot.
In 1999, the Legislature passed SB 334, which affected a number of areas covered by Proposition 21 and which went into effect January 1, 2000. The law automatically sends juveniles 16 and older to adult court for certain serious offenses if they were previously found guilty of a felony committed at age 14 or older. SB 334 also broadens the rights of crime victims to participate in juvenile court hearings. These provisions of SB 334 would be repealed by Proposition 21.
IMPORTANT POINTS
The initiative's tremendous cost will impose a huge burden and make it difficult to provide other needed government services.

The Legislative Analyst's Office (LAO) estimates that the initiative would cost the state more than $330 million annually, with one-time costs of about $750 million. The cost to local governments could be tens of millions to more than $100 million annually. Potential one-time local government costs could be in the range of $200-300 million.

Among the most costly provisions, according to the fiscal analysis, are those adding life terms for new "Three Strikes" offenses. The initiative provides no resources to pay for the new costs to state and counties that it mandates, such as jury trials, longer prison terms, more time-consuming probation procedure, and additional incarceration of juveniles awaiting trial or serving required sentences.

Youth violence is down.

Juvenile violence has been decreasing for more than eight years in California. Arrest rates of juveniles for crimes of violence dropped 9 percent between 1990 and 1998; juvenile felony arrests went down 30 percent and arrests of juveniles for murder declined by nearly 50 percent in the same period.

California needs a balanced approach to gangs and youth crime.

California has already built the nation's largest youth incarceration system. Now we need to find ways to discourage children and youth from participating in gangs and crime. California needs more effective, community-level crime prevention programs, which provide recreation, tutoring, mentoring and counseling. This initiative, by spending available funds on more prosecution and prisons, could derail these programs.

Judges and probation officers need more early intervention options.

These include community-based alternative programs like the prevention programs mentioned above, and balanced restorative programs that provide the opportunity for confrontation with the victim, restitution, and self-development. A study in Orange County found that only 8% of first-time juvenile offenders are seen in court again. The rigid, expensive program required by the initiative reduces juvenile offender protections and will lead to incarceration for non-criminal probation violations.

More children will be pushed into adult court and state prisons.

A recent report by the California State Association of Counties (CSAC) finds that Proposition 21 will create a new statewide caseload of 38,000 juveniles per year who are presumed not fit for juvenile proceedings. Many of these minors will go to adult court, where, if convicted, they will get state prison sentences. The California Department of Corrections recently confirmed (Oakland Tribune, December 15, 1999) that the prison system is now mixing juveniles with adults in 21 prisons, including Pelican Bay and Corcoran, which house some of the most violent prisoners. Several studies have shown that mixing teens and adults in prisons and jails is a dangerous practice.

Decisions in juvenile court will be taken away from judges and given to prosecutors.

Prosecutors would have authority to directly file charges against certain juvenile offenders in adult court, without first obtaining the juvenile court's permission.

Proposition 21 will add to overcrowding in county juvenile facilities.

This measure will change the legal definition of gang membership. It will require youth with even misdemeanor gang offenses to register with police and to serve 6 months incarcerated in a secure facility.

Proposition 21 will expand California's Three Strikes law and create a need for new prison construction.

A long and growing list of youth, community, faith, parent, probation and citizens organizations, including the Council of Churches, the California Catholic Conference, the Children's Defense Fund, and the Mexican American Legal Defense and Education Fund (MALDEF), oppose this measure.
SUPPORTERS
Signing ballot argument for:

---

OPPONENTS
Signing ballot argument against:

---

Maggie Elvey, Associate Director
Crime Victims United

Grover Trask, President
California District Attorneys Association

Richard Tefank, President
California Police Chiefs Association

Lavonne McBroom, President
Calif. State Parent Teachers Association (PTA)

Gail Dryden, President
League of Women Voters of California

Raymond Wingerd, President
Chief Probation Officers of California
The rebuttal to the supporters' arguments was signed by Allen Breed, Former Director, California Youth Authority; Larry Price, Chief Probation Officer, Fresno County; and Father Gregory Boyle, Member, California State Commission on Juvenile Justice, Crime and Delinquency Prevention.
Other opponents mentioned in the official ballot arguments include Marc Klaas/KlaasKids Foundation, California Council of Churches, California Catholic Conference, Children's Defense Fund, and California Tax Reform Association.
RESOURCES
See a flyer on this initiative.
Californians for Community Safety, 415-437-4009, noprop21@hotmail.com, www.noprop21.org.
Legislative Analyst's Office analysis at www.lao.ca.gov.
The Youth Law Center: Sue Burrell of the Center has analyzed the changes that would be made to the Penal Code (PC) and to the Welfare and Institutions Code (WIC) by Proposition 21 as well as those changes made to these codes by Senate Bill 334, which went into effect January 1, 2000. A hard or email copy of this over-30 page report may be obtained by calling the Youth Law Center, 415-543-3379. The analysis will also be available in the Forum, the Journal of California Attorneys for Criminal Justice, and on the website of the Center for Juvenile and Criminal Justice at www.cjcj.org.
The California State Association of Counties (CSAC) has sent their draft staff report of the Anticipated County Impact to the counties.
---
Return to Action Guide Summary, March 2000. On what other propositions is the League recommending a vote?
Go to LWVCEF's Nonpartisan Proposition Analyses.
Go find information about candidates and measures on your ballot at Smart Voter.
Go to LWVC Home Page.
---
The League of Women Voters is always nonpartisan: It does not support or oppose candidates or political parties. However, we are political because we support and oppose legislation, lobby legislators and take stands on ballot measures.
© Copyright 2000. League of Women Voters of California.