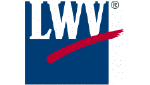 Action Guide
March 7, 2000
LEAGUE OF WOMEN VOTERS OF CALIFORNIA
OPPOSES Proposition 22 — Limit on Marriages
Initiative Statute
---
DESCRIPTION
Proposition 22 would add a provision to the Family Code providing that only marriage between a man and a woman is valid or recognized in California.
BACKGROUND
California law now states that marriage arises from a civil contract between a man and a woman, and provides that a marriage that took place outside of California and was legal where it took place is generally considered valid in California.
No state now provides for same-sex marriages. However, the Vermont Supreme Court has recently ruled that the state must provide for persons in same-sex unions to receive the same benefits and protections as those in heterosexual marriages. The court gave the state legislature "a reasonable period of time" to enact laws that will extend equal protection to same-sex couples, without specifying exactly how it should be done. (The legislature could redefine marriage or could establish rights and benefits through a domestic partnership arrangement.) The decision was based on the state constitution, and therefore is not subject to appeal to the U.S. Supreme Court. Court rulings in Hawaii this decade appeared to be heading toward recognition of same-sex marriages in that state. However, in 1998 Hawaii voters passed a state constitutional amendment to prevent same-sex marriages. In 1996, Congress passed a law (the federal Defense of Marriage Act) stating that states could refuse to recognize same-sex marriages contracted in other states and that only heterosexual marriages performed in any state would be recognized for purposes of federal law. This law has not yet been subjected to review by the U.S. Supreme Court.
IMPORTANT POINTS
The U.S. Constitution requires all states to give "full faith and credit" to the laws of other states. This initiative would prevent California from recognizing certain marriages that were legally contracted and valid in another state. We now recognize marriages from states that have requirements different from ours, such as lower age limits.
This measure would also violate the constitutional rights to equal protection and interstate travel.
Proposition 22 does not make it legal for same-sex marriages to be contracted in California; California law already says only a man and a woman may marry.

This is a needless law that allows unwarranted governmental intrusion into personal lives. Instead of discriminating against a particular group, we should be working to unite all Californians.


SUPPORTERS
Signing the ballot argument for:

---

OPPONENTS
Signing the ballot argument against:

---

Jeanne Murray, Field Director
60 Plus Association

Gary Becker, Executive Director
Association of American Educators

Thomas Fong, President
Chinese Family Alliance

Antonio R. Villaraigosa, Speaker
California State Assembly

The Right Reverend William E. Swing
Bishop, Episcopal Diocese of California

Krys Wulff, President
American Association of University Women of California
The rebuttal to the supporters' arguments was signed by Gil Garcetti, District Attorney, County of Los Angeles, and Delaine Eastin, California State Superintendent of Public Instruction.
RESOURCES
No on Knight Campaign, 415-227-1020, email campaign@noonnight.org, www.noonknight.org
---
Return to Action Guide Summary, March 2000. On what other propositions is the League recommending a vote?
Go to LWVCEF's Nonpartisan Proposition Analyses.
Go find information about candidates and measures on your ballot at Smart Voter.
Go to LWVC Home Page.
---
The League of Women Voters is always nonpartisan: It does not support or oppose candidates or political parties. However, we are political because we support and oppose legislation, lobby legislators and take stands on ballot measures.
© Copyright 2000. League of Women Voters of California.