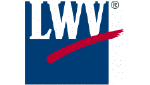 Action Guide
March 7, 2000
LEAGUE OF WOMEN VOTERS OF CALIFORNIA
SUPPORTS Proposition 26 — School Facilities. Local Majority Vote. Bonds, Taxes
Initiative Constitutional Amendment and Statute
---
DESCRIPTION
Proposition 26 amends the California Constitution to allow school and community college districts and county education offices to issue bonds for construction, renovation, or replacement of school facilities and to authorize property taxes higher than the existing 1% limit to repay the bonds, if approved by a majority of the voters in the district, rather than the current two-thirds. To qualify, a bond measure must not allow bonds to be used for salaries or other operating expenses; must require annual performance and financial audits; and must require inclusion of a specific list of projects after consideration of safety, class size reduction, and information technology needs.
The measure amends existing statutes to require that facilities be available to public charter schools sufficient to accommodate those schools' students, but the school district could charge a charter school for use of the facilities.
The Legislative Analyst estimates there could be increased local school district costs in the hundreds of millions of dollars a year, depending on local voter action. The impact on state costs could result in savings in the long run if local districts take on more responsibility for funding their school facilities.
BACKGROUND
The California Constitution now requires a two-thirds vote to pass a local bond measure. It limits property taxes to 1 percent of the value of property, and says property taxes may only exceed the limit to pay for bonds approved by a two-thirds majority of the voters. Responsibility for school facilities falls on local districts, paid for by local general obligation bonds, some special local bonds (Mello-Roos bonds), or developer fees. The state has also provided assistance to K-12 schools, most recently with a $6.7 billion issue approved by voters in 1998 as part of Proposition 1A. Under this program, the state pays up to 50% of the cost of new facilities, 80% of modernization costs, and 100% of the costs of either in certain "hardship" cases. Most community college facilities have been funded by state bonds, but local bonds may also be used.
Charter schools are independent schools, but are part of the school system in that they operate under contracts with local school districts, county boards of education or the State Board of Education. School districts must now allow charter schools to use school facilities that are not in use at no charge.
Between 1986 and June 1999 local school district voters approved bond measures totaling more than $17 billion, but during that period almost $11 billion in bonds received more than 50% voter approval, but less than the necessary two-thirds. Local community college district voters approved almost $330 million in bonds, while almost $390 million of bonds were approved by more than a majority but less than two-thirds of the voters.
IMPORTANT POINTS
California classrooms are among the most crowded in the nation now, and a growing population will only worsen the situation if new facilities are not built. The problem is complicated by new requirements for lower class size, which are stretching existing facilities.
Many of the existing facilities are old and in dire need of repair, and most still need to be wired to accommodate the teaching and use of new computer technology.
Taxpayers want to know how their money will be spent before they vote on local school bonds, and Proposition 26 requires local districts to list in advance the projects that will be paid for, and to have independent financial and performance audits done to ensure that the money was spent as promised. The bond money may not be used for salaries or administration.
Proposition 26 does not itself raise any taxes. It simply allows a majority of the community to decide how much they want to invest in their children's education. It prevents a small minority from vetoing the will of the majority.

Claims that homeowners need the "protection" of a two-thirds vote requirement in bond measure elections are unfounded. In fact, three out of four voters in local special elections are homeowners. The accountability provisions in Prop 26 protect homeowners.
SUPPORTERS
Signing the ballot argument for:

---

OPPONENTS
Signing the ballot argument against:

---

Lavonne McBroom, President
California PTA

Allan Zaremberg, President
California Chamber of Commerce

Wayne Johnson, President
California Teachers Association

Jon Coupal, Chairman
Don't Double Your Property Taxes

Felicia Elkinson, Past President
Council of Sacramento Senior Organizations

Richard H. Close, President
Sherman Oaks Homeowners Association
The rebuttal to the opposition's arguments was signed by Jacki Antee, President, American Association of Retired Persons; Bill Hauck, Chairman, California Business for Education Excellence; and Gail Dryden, President, League of Women Voters.
Other supporters mentioned in the ballot arguments include California Manufacturers Association, California Organization of Police and Sheriffs, California Business Roundtable and Congress of California Seniors.
RESOURCES
Let's Fix Our Schools Committee--Yes on Prop. 26, 916-554-0324, info@letsfixourschools.com, www.letsfixourschools.com
---
Return to Action Guide Summary, March 2000. On what other propositions is the League recommending a vote?
Go to LWVCEF's Nonpartisan Proposition Analyses.
Go find information about candidates and measures on your ballot at Smart Voter.
Go to LWVC Home Page.
---
The League of Women Voters is always nonpartisan: It does not support or oppose candidates or political parties. However, we are political because we support and oppose legislation, lobby legislators and take stands on ballot measures.
© Copyright 2000. League of Women Voters of California.