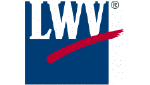 Action Guide
March 7, 2000
LEAGUE OF WOMEN VOTERS OF CALIFORNIA
OPPOSES Proposition 27 — Congressional Term Limit Declarations
Initiative Statute
---
DESCRIPTION
This proposition permits congressional candidates to voluntarily sign a non-binding declaration that if elected they either will or will not limit their service to no more than three terms in the House of Representatives or two terms in the United States Senate. This information would appear on ballots and other state-sponsored voter educational materials if requested by the candidate, but candidates would not be required to submit a declaration. Any such declaration by a winning candidate would also apply to future elections for the same office.
BACKGROUND
Federal law does not limit the number of terms a person may be elected to serve in Congress, and the courts have ruled that the qualifications for office, including term limits, can only be changed by an amendment to the United States Constitution. Two previous propositions dealing with term limits, Proposition 164, passed in California in 1992, and Proposition 225, passed in 1998, have been invalidated by the courts. Proponents believe that this measure, because it is voluntary and would have no legal effect on actual terms served, will be accepted by the courts.
IMPORTANT POINTS
Limiting terms is unnecessary. The voters already have the power to end an incumbent's term at any election if they choose.
Term limits cannot be imposed without a constitutional amendment, and this is simply an attempt to pressure candidates into committing themselves to term limits and to use the election materials put out by the Secretary of State to advertise a candidate's stand on that one issue.

Campaign finance reform would be far more effective than term limits for restoring public confidence in Congress.

Congress operates on a seniority system. If California's representatives are term-limited, our state won't benefit from having committee chairs and house leaders.
SUPPORTERS
Signing the ballot argument for:

---

OPPONENTS
Signing the ballot argument against:

---

George E. Martinez
Community Activist

Sally Reed Impastato
California Term Limits Committee

Lewis K. Uhler, President
National Tax Limitation Committee

Mark Whisler, President
Sacramento City Taxpayers' Rights League
RESOURCES
No On 27, Sacramento City Taxpayers' Rights League, 916-447-6340, www.NoTermLimits.com
---
Return to Action Guide Summary, March 2000. On what other propositions is the League recommending a vote?
Go to LWVCEF's Nonpartisan Proposition Analyses.
Go find information about candidates and measures on your ballot at Smart Voter.
Go to LWVC Home Page.
---
The League of Women Voters is always nonpartisan: It does not support or oppose candidates or political parties. However, we are political because we support and oppose legislation, lobby legislators and take stands on ballot measures.
© Copyright 2000. League of Women Voters of California.