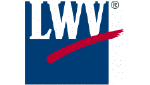 Action Guide
March 7, 2000
LEAGUE OF WOMEN VOTERS OF CALIFORNIA
OPPOSES Proposition 28 — Repeal of Proposition 10 Tobacco Surtax
Initiative Statute
---
DESCRIPTION
Proposition 28 repeals the additional $0.50 per pack tax on cigarettes and equivalent increase in the state tax on tobacco products enacted by Proposition 10 in the 1998 general election. It prohibits additional state surtaxes on tobacco products unless enacted by the state legislature. It provides that all monies previously collected under Proposition 10 be spent, after which the California Children and Families First Trust Fund will terminate. This eliminates the funding for the early childhood development and smoking prevention programs established by Proposition 10.
BACKGROUND
Proposition 10 increased the state excise tax on cigarettes and other tobacco products by $0.50 per pack, beginning January 1999. Revenues generated by this tax are placed in a trust fund, the California Children and Families First Trust Fund. These revenues are primarily used to fund child development programs for children from the prenatal stage to 5 years of age. A state Children and Families First Commission and commissions appointed in each county plan and implement the programs. The initiative also called for community-based programs to educate the public on the dangers caused by smoking and other tobacco use by pregnant women to themselves and to infants and young children, and the dangers of secondhand smoke to children.
IMPORTANT POINTS
Proposition 10 is funding a $7 million anti-smoking campaign. The tobacco industry is sponsoring, supporting, and paying for Proposition 28.
Proposition 10 generates about $670 million annually for healthcare and education for children and families throughout the state.

The Children and Families First commissions at both state and county levels have defined meaningful programs for the 0-5 population that are not being funded in any other way.

Since Proposition 10's passage, tobacco sales in California have been cut by 30%. About $1.2 million is spent daily in California by the tobacco industry to advertise and promote its products.
This measure would cause a revenue reduction for the California Children and Families First Trust Fund of approximately $215 million for 1999-2000 and $670 million for 2000-01, with declining annual amounts thereafter. In addition, we would fail to see the expected long-term savings resulting from Proposition 10's early childhood development programs and from the decrease in tobacco use Prop 10 would produce.
Here are facts to counter some of the claims that Proposition 28 makes about Proposition 10:
Claim: "enormous bureaucracy" in Proposition 10
Fact: Both state and county commissions are comprised of many knowledgeable citizens who either specialize in early child health and education fields or have demonstrated advocacy positions in their community for the 0-5 population.
Claim: "no accountability" . . . "does not identify existing and successful programs"
Fact: Strategic plans for each county, which are mandated by the initiative, address issues of accountability; many are using results-based accountability models. Yearly audits and public forums are also mandated.
Claim: "not one penny will go to public schools"
Fact: The 0-5 population does not go to public schools. Only a small percentage of very low-income children attend state-supported preschools.
Claim: "none of the funds are specifically dedicated to tobacco-related education, prevention or research"
Fact: Proposition 10 states "services shall include education . . . in avoidance of tobacco, drugs, and alcohol during pregnancy." "Educate the public . . . on the dangers caused by smoking and other tobacco use by pregnant women to themselves and to infants and young children, and the dangers of second-hand smoke to all children." ". . . fund anti-smoking . . . programs."
SUPPORTERS
Signing the ballot argument for:

---

OPPONENTS
Signing the ballot argument against:

---

Ned Roscoe, President
Cigarettes Cheaper! Stores

Paul Murata, M.D., President
American Cancer Society, California Division

William D. Novelli, President
Campaign for Tobacco-Free Kids

Kay McVay, R.N., President
California Nurses Association
The rebuttal to the supporter's argument was signed by Jacqueline Antee, State President, American Association of Retired Persons; Rosalyn Bienenstock, R.R.T., M.P.H., Chair, American Lung Association of California; and Mary Bergan, President, California Federation of Teachers.
Other opponents mentioned in the ballot arguments include the American Heart Association of California, California Medical Association, California School Boards Association, Child Care Resource and Referral Network, Para Los Ninos Child Development Center, and Wu Yee Children's Services.
RESOURCES
No on Prop 28 Campaign, 310-247-7422, Info@NoOnProp28.org, www.NoOnProp28.org
---
Return to Action Guide Summary, March 2000. On what other propositions is the League recommending a vote?
Go to LWVCEF's Nonpartisan Proposition Analyses.
Go find information about candidates and measures on your ballot at Smart Voter.
Go to LWVC Home Page.
---
The League of Women Voters is always nonpartisan: It does not support or oppose candidates or political parties. However, we are political because we support and oppose legislation, lobby legislators and take stands on ballot measures.
© Copyright 2000. League of Women Voters of California.