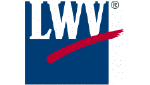 June 2, 1998 Election
THE LEAGUE OF WOMEN VOTERS RECOMMENDS

Click on Proposition number to see a more detailed analysis.
NO ON PROPOSITION 223 — SPENDING LIMITS ON SCHOOL ADMINISTRATION
The League of Women Voters opposes Proposition 223 because it would neither improve children's education nor promote efficiency. Instead it would restrict the ability of local districts to manage their own programs, and at the same time add unnecessary administrative costs and procedures to comply with the new law. Small districts or those with special needs would be hit harder than large districts with more ability to juggle budgets or restructure programs.

The League of Women Voters opposes Proposition 225 because we already have term limits. They are called elections, and voters can use them to end the term of any office holder. The courts have ruled against Congressional term limit initiatives of this type, and even its supporters now say it is unconstitutional and would like to see it removed from the ballot.

The League of Women Voters opposes Proposition 226 because it is misleading and unfair. It purports to regulate the fund-raising methods of both business and labor, while actually applying to only one—labor. It thereby unfairly creates two sets of rules for contributors, and is designed to reduce the political participation of working Californians. The League supports true campaign finance reform, but this is bad public policy.

The League of Women Voters opposes Proposition 227 because it would not give local districts the flexibility to develop the programs for students with limited English ability that best meet the needs of the local community. Instead it would mandate a single method for teaching all children who are English learners. And it would set up an untried program for English language instruction for adults who would promise to tutor children, at a cost of $50 million a year from current education funds.



BE AN ADVOCATE FOR GOOD GOVERNMENT
VOTE WITH THE LEAGUE

Go to LWVC Home Page. <ca.lwv.org>
---
The League of Women Voters is always nonpartisan: It does not support or oppose candidates or political parties. However, we are political because we support and oppose legislation, lobby legislators and take stands on ballot measures.
The League of Women Voters of California gives permission to print, copy, or link to this page in its entirety.