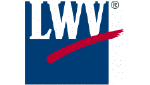 November 3, 1998 Election
THE LEAGUE OF WOMEN VOTERS RECOMMENDS

Click on Proposition number to see a more detailed analysis.
The League of Women Voters supports Proposition 2 because it would protect funds designated for transportation purposes by imposing conditions for repayment of those funds when they are borrowed for other purposes. Other government funds have in the past often borrowed transportation funds and not repaid them. This measure would assure that such funds are repaid with interest and within strict time limits.
The League of Women Voters opposes Proposition 8. This measure would make permanent the existing funding for K-3 class size reduction for districts that set up governing councils of parents and teachers for each school. Those councils, in consultation with principals, would make all curriculum and expenditure decisions for their school, taking away most of the authority now exercised by school boards elected by and answerable to the public as a whole. The measure would also create a new education bureaucracy headed by a Chief Inspector of Public Schools. This person would be appointed by the Governor with no Senate confirmation, and would not need any background in education. The measure could cost up to $60 million for new state programs, with a significant part probably coming from existing education funds, and could also cost local school districts tens of millions of dollars.
The League of Women Voters supports Proposition 9. This measure would modify electric industry restructuring legislation (AB 1890 enacted in 1996) in a way that retains features that favor renewable ("green") energy sources, but removes subsidies for non-renewable sources. Proposition 9 also prohibits the investor- owned utilities from passing on to customers the cost of repaying "rate reduction bonds," authorized by AB 1890, that were sold to fund the mandated 10% rate decrease for small customers and to provide additional cash to the utilities. By eliminating these subsidies, Proposition 9 would improve competition and provide an opportunity to achieve the stated goals of AB 1890.
The League of Women Voters supports Proposition 11. The measure would allow local governments to enter into agreements to share revenues derived from sales taxes by a two-thirds vote of the local city councils or boards of supervisors. It will not raise taxes. Rather, it will encourage local governments to work together on rational land use planning, instead of simply competing for tax-producing business development.
BE AN ADVOCATE FOR GOOD GOVERNMENT
VOTE WITH THE LEAGUE

Go to LWVC Home Page. <ca.lwv.org>
---
The League of Women Voters is always nonpartisan: It does not support or oppose candidates or political parties. However, we are political because we support and oppose legislation, lobby legislators and take stands on ballot measures.
The League of Women Voters of California gives permission to print, copy, or link to this page in its entirety.
© Copyright 1998. League of Women Voters of California.